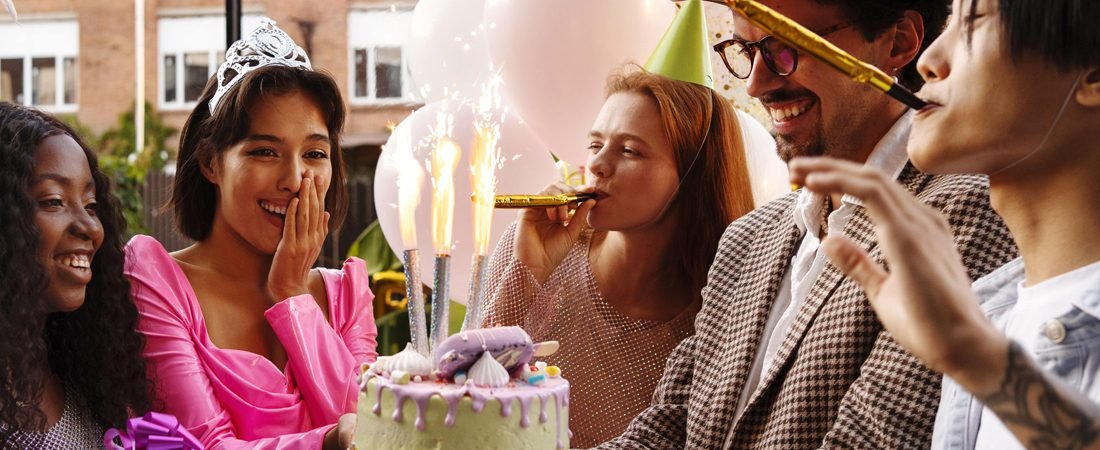 Create a Birthday Party Limo to remember forever!
Choose your birthday limousine in Long Island from our range of Luxury Sedans, Impressive Stretch Limousines and the Party people's favorite – the Stretch Hummer.
Travel around on your special night out thanks to our professional chauffeurs.
Birthday celebrations are a great opportunity to incorporate a limousine ride. Whether you are looking to spoil yourself or give a gift to someone, hiring a chauffeured limo as a birthday present is a unique idea that will be thoroughly enjoyed.
But how can you incorporate a party limousine into a birthday celebration? If you are struggling for ideas then read on for some ideas on how you can create an ultimate birthday limo experience.
The Limo Joy Ride
This is a real special treat for the birthday person: A chauffeured joy ride in a luxurious and stylish modern limousine.
First decide who else will ride with the birthday boy or girl, then chose the locations of where they should go and finally decide how many hours you would like them to ride for. Fill the car with whoever is closest to the birthday person such as close friends, family members or just them and their partner for a special intimate ride.
You can be as creative as you like with the locations to visit and the time of day or night to travel. Maybe some sights of Long Island or scenic viewing areas? Possibly you want them to go to some places from their past to relive some memories or maybe they will just be happy cruising around with nowhere particular in mind.
When you arrange travel with us our chauffeurs will pamper and spoil all the passengers. Guests will be able to relax and enjoy the comfort of our luxurious vehicles and high levels of customer service for a simply amazing ride.
Transport To and From The Birthday Event
If the birthday person is having a birthday party, dinner or just a get-together surely they will need transport to and from the event. Even if the Sports Events is organized at their house you can arrange for us to meet them at some other location and drive them back to the venue. We can even pick them up from their house and take them on a joy ride to return them back to the house when the party starts.
There is no better way to get the birthday person in the mood for their Sports Events by giving them a joy ride in a limousine. The thrill and excitement that is experienced when cruising around in a birthday limo is the perfect addition to any birthday event.