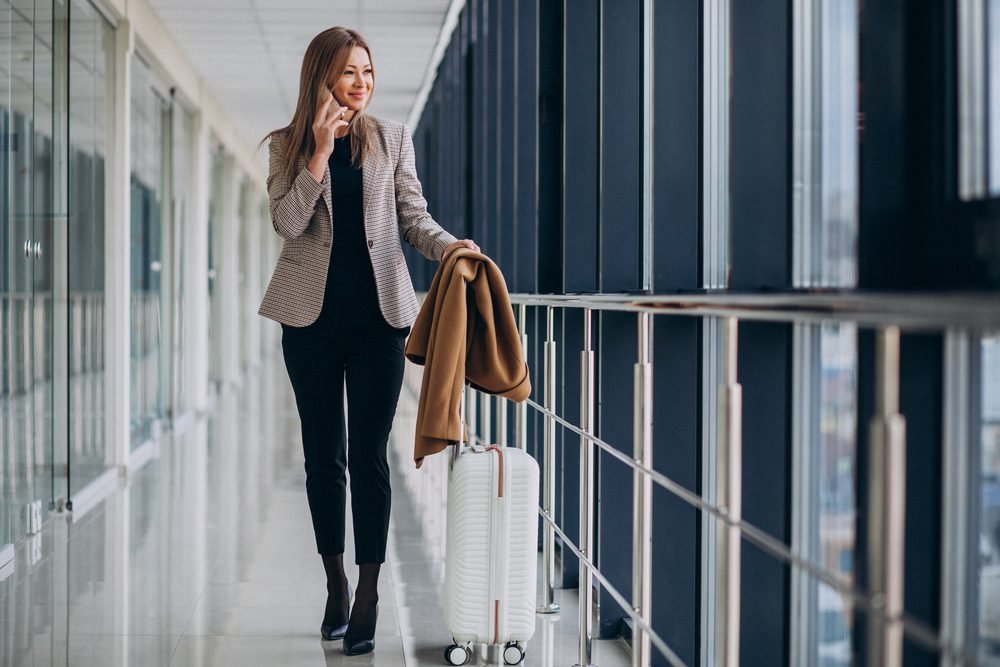 When it comes to traveling to and from JFK Airport, nothing compares to the comfort and elegance of an airport limo service. Roslyn Limousine is your premier choice for airport limo service to JFK, offering top-notch transportation solutions tailored to meet your needs. With our reliable and professional chauffeurs, a luxurious fleet of vehicles, and commitment to exceptional customer service, we ensure that your journey is as comfortable and stress-free as possible.
Airport Limo Service to JFK: A Class Above the Rest
At Roslyn Limousine, we understand that traveling can be tiring and stressful. That's why we go above and beyond to provide a seamless and luxurious experience from the moment you step off the plane. Our airport limo service to JFK is designed to cater to all your transportation needs, ensuring you arrive at your destination feeling refreshed and relaxed.
With our extensive fleet of well-maintained vehicles, ranging from sleek sedans to spacious SUVs, we can accommodate individuals, couples, families, and even larger groups. Our professionally trained chauffeurs are committed to your safety and comfort, providing a smooth and enjoyable ride to your desired location. We track your flight's progress, ensuring that we are there promptly, whether you're arriving at JFK or departing from the airport.
JFK Car Service Near Me: Convenience at Your Fingertips
When searching for a JFK car service near you, look no further than Roslyn Limousine. We pride ourselves on being a local company that serves the JFK area and its surrounding neighborhoods. Our prime location allows us to offer quick and convenient transportation services, ensuring you never have to worry about being late for your flight or waiting long hours for a ride.
With just a simple phone call or online booking, you can reserve your JFK car service with ease. Our user-friendly website and mobile app make it convenient to book your ride, check vehicle availability, and track your chauffeur in real time. Experience the convenience of having a reliable car service near JFK at your fingertips, providing you with peace of mind and ensuring you reach your destination on time.
JFK Limo Transfer: Indulge in Luxury and Style
When you choose Roslyn Limousine for your JFK limo transfer, you're opting for the epitome of luxury and style. Our stunning fleet of limousines is meticulously maintained, offering a first-class experience that exudes elegance and sophistication. Whether you're traveling for business or pleasure, our JFK limo service is the perfect choice to make a lasting impression.
Our experienced chauffeurs are not only skilled drivers but also knowledgeable guides. They will navigate the bustling streets of New York City with ease, ensuring a smooth and enjoyable ride. Sit back, relax, and take in the city's sights as you indulge in the luxury and comfort of our JFK limousine service.
Experience the Roslyn Limousine Difference
At Roslyn Limousine, we take pride in providing exceptional service and exceeding our client's expectations. When you choose us for your JFK Airport transportation, you can expect:
Reliability: We understand the importance of punctuality, and our team works diligently to ensure your ride arrives promptly every time.
Professionalism: Our chauffeurs are highly trained professionals who prioritize your safety and comfort throughout the journey.
Impeccable Fleet: Our diverse range of vehicles is meticulously maintained to ensure a pristine and comfortable ride for every passenger.
Customer Satisfaction: We are dedicated to providing a seamless and enjoyable experience for our clients. Our attentive customer service team is available 24/7 to assist you with any inquiries or special requests.
Competitive Pricing: We offer transparent and competitive pricing for our JFK Airport limo service, ensuring that you receive excellent value for your money.
Book Your JFK Airport Limo Service Today
When it comes to JFK Airport transportation, Roslyn Limousine is the name you can trust. Our commitment to excellence, luxury, and customer satisfaction sets us apart from the rest. Experience the convenience, comfort, and elegance of our airport limo service to JFK. Whether you're a frequent traveler or visiting New York for the first time, let us elevate your journey with our top-tier transportation solutions.
To book your JFK Airport limo service or inquire about our services, visit our website or give us a call. Our friendly team is ready to assist you and ensure that your travel experience is nothing short of exceptional. Choose Roslyn Limousine and travel in style to JFK Airport and beyond.